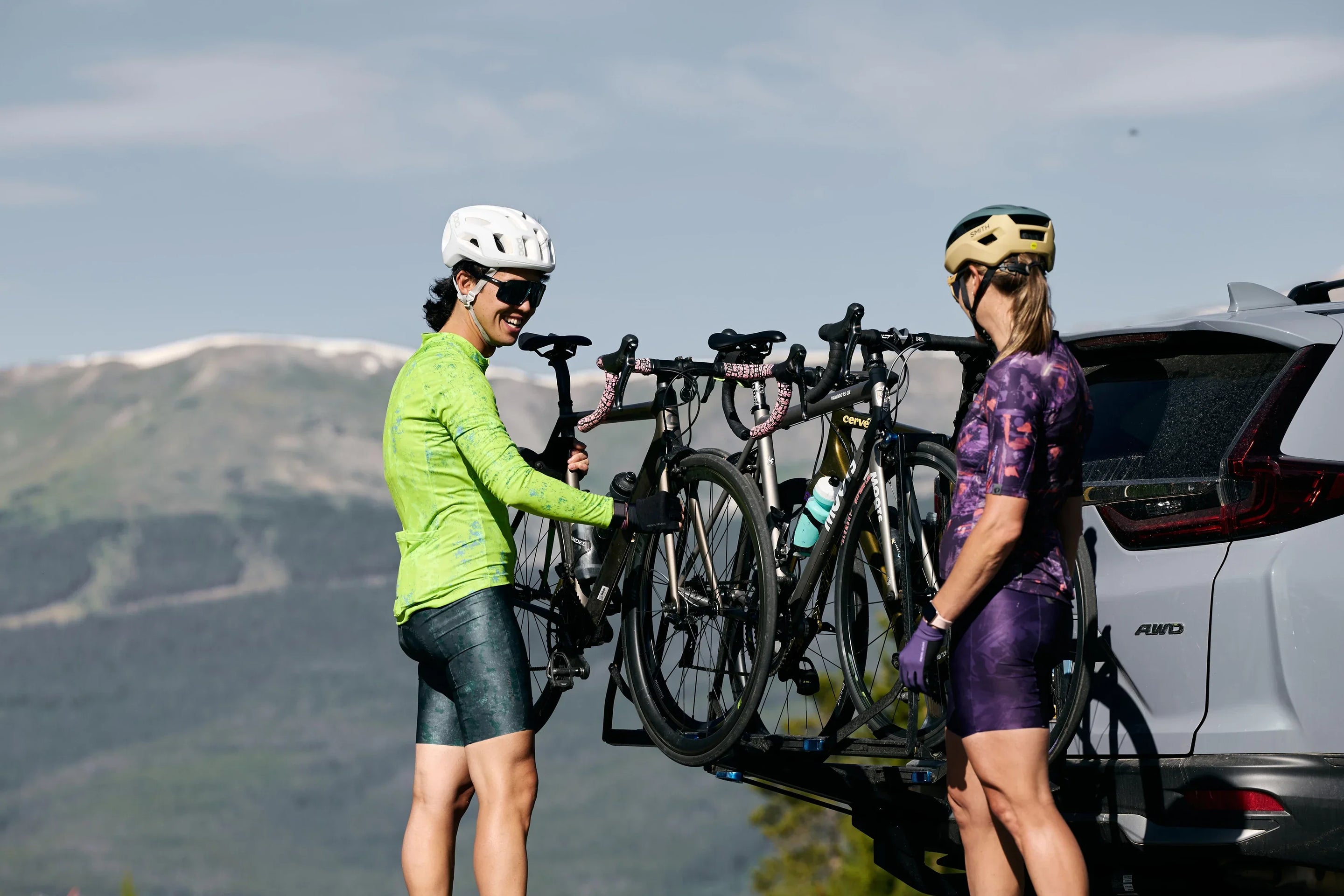 ---
Women's Road Cycling - Elevate Your Ride with PEARL iZUMi
Welcome to PEARL iZUMi's curated collection of Women's Road Cycling Gear. Explore a blend of performance and style as you gear up for the road ahead. Our cycling apparel is designed to enhance your riding experience, ensuring comfort, functionality, and a touch of elegance.
Women's Road Cycling Gear per Discipline
When it comes to conquering the road, gravel, mountain, or indoor cycling, PEARL iZUMi has you covered. Our Women's Cycling Clothes are meticulously crafted to cater to various disciplines. For those thrilling road journeys, choose from our range of cycling clothes, designed to reduce wind resistance and enhance aerodynamics. Conquer the rugged terrain with our durable Women's Apparel, tailored for gravel and mountain adventures. When indoor cycling calls, indulge in our comfortable and moisture-wicking cycling apparel that keeps you pedaling with zeal.
How to Choose the Women's Road Cycling Gear
Selecting the right Women's Road Cycling Gear is crucial for a comfortable and exhilarating ride. Consider the demands of your chosen discipline - road, gravel, mountain, or indoor. Opt for the perfect fit and size to ensure optimal performance and freedom of movement. PEARL iZUMi's cycling apparel is thoughtfully designed to accommodate your active needs while exuding a sleek style. Prioritize moisture-wicking fabrics and ergonomic designs to enhance comfort during those extended rides. Elevate your road cycling experience with PEARL iZUMi's cutting-edge Women's Clothes - the ultimate fusion of fashion and function.
Gear up with PEARL iZUMi's Women's Road Cycling collection today and experience the road like never before. Discover the perfect synergy of performance and elegance as you ride with confidence.