THE FIRST APPAREL LINE DESIGNED TO BE RIDDEN OUT OF EXISTENCE
It's easy to get caught up in what's right in front of you and just go with the flow. But it's pretty clear to us that business as usual is not going to be good for any of us long term. We created our Social Purpose to leverage our company as a force to confront climate change, and now every decision we make is evaluated on how it can help us use less oil.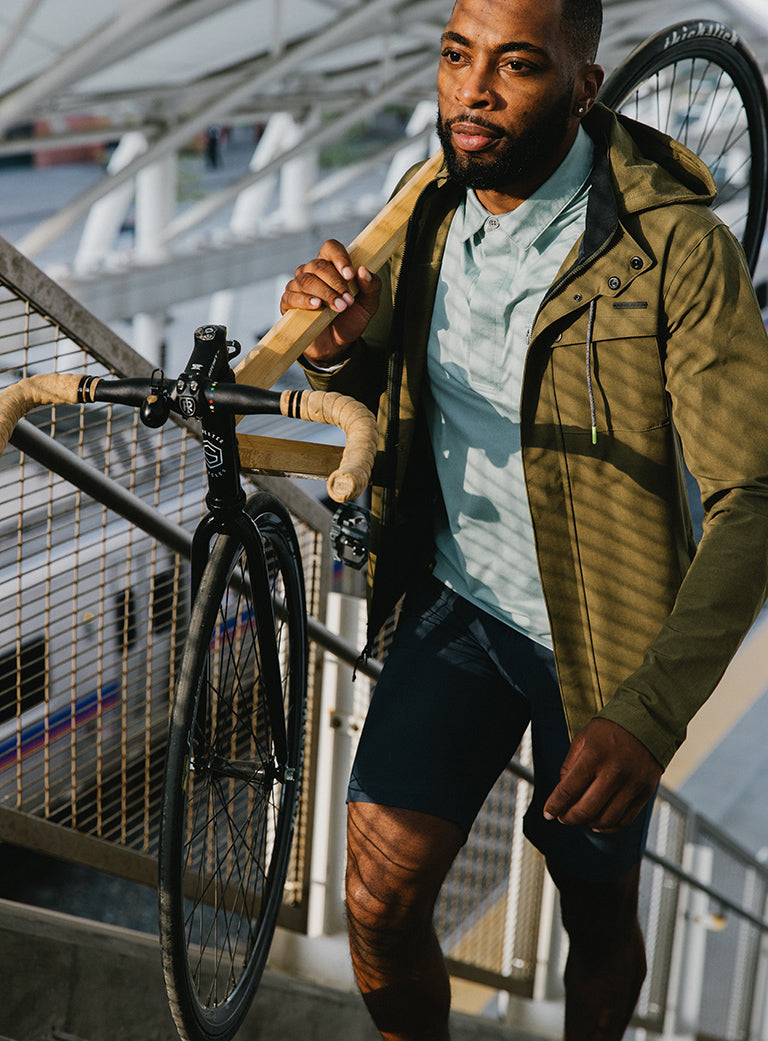 Ride more
Fortunately for all of us, part of the solution can be to do more of what we love. Not only do bikes make us feel great, they're also the most efficient form of transportation on the planet.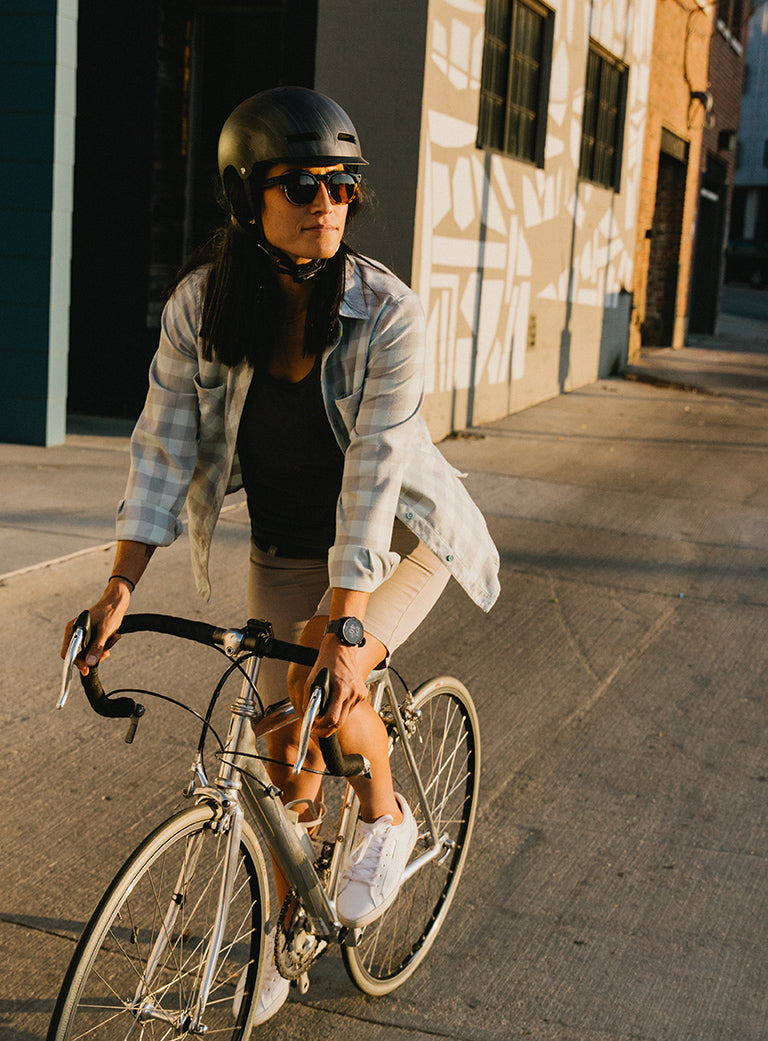 do more
We've been on a mission to use less oil through our business practices. We are well on the way to making 90% of our products with sustainable materials by 2022. But there is only so much you can save. So we're also thinking about how we can inspire and empower more people to use bikes for everyday mobility.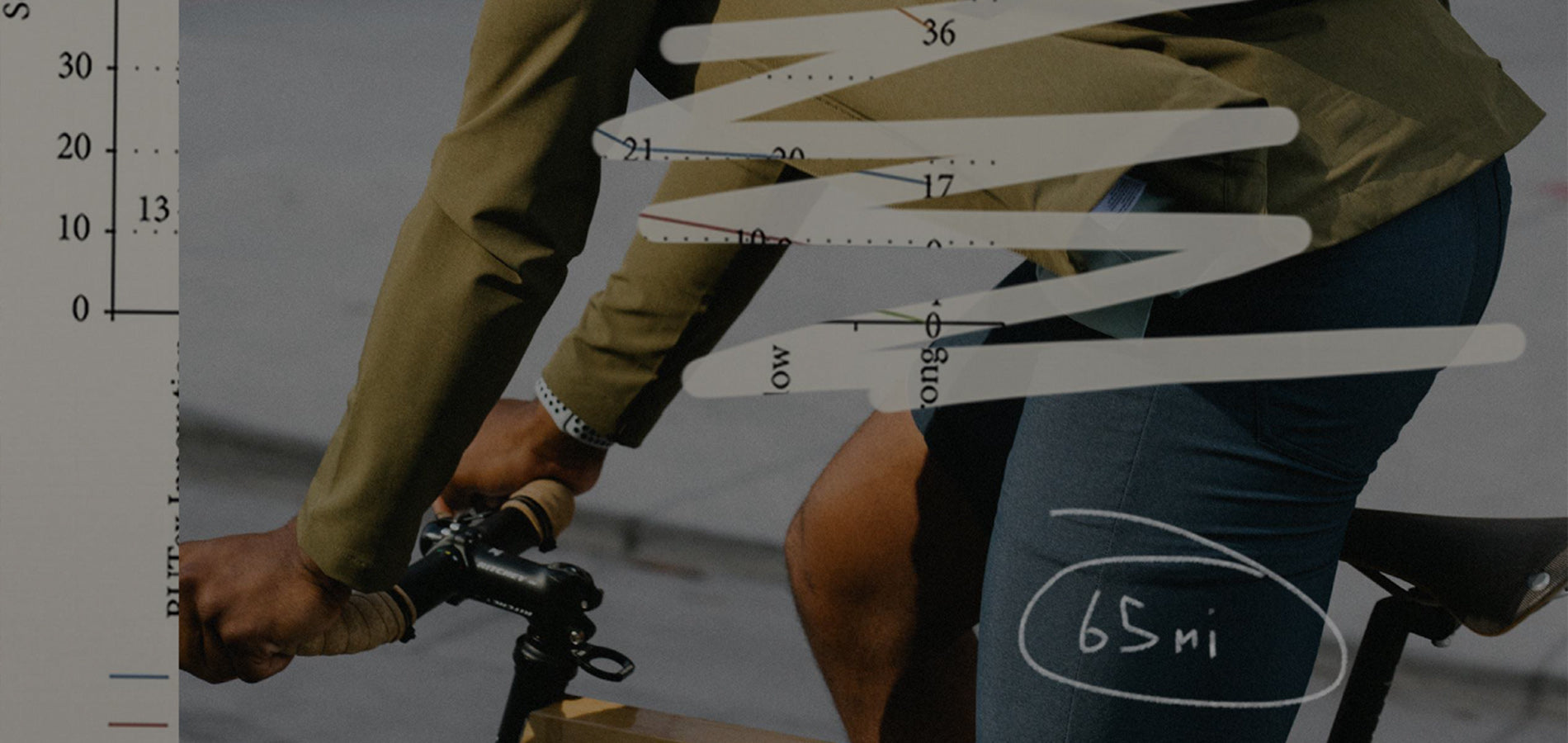 LET'S PEDAL TO ZERO™
Our BikeStyle Spring 22 collection is designed to create a seamless transition between the bike and everyday life. Every garment will include the number of miles necessary to ride, instead of driving a car, to zero out its carbon footprint. And you can choose to ride it's climate impact out of existence.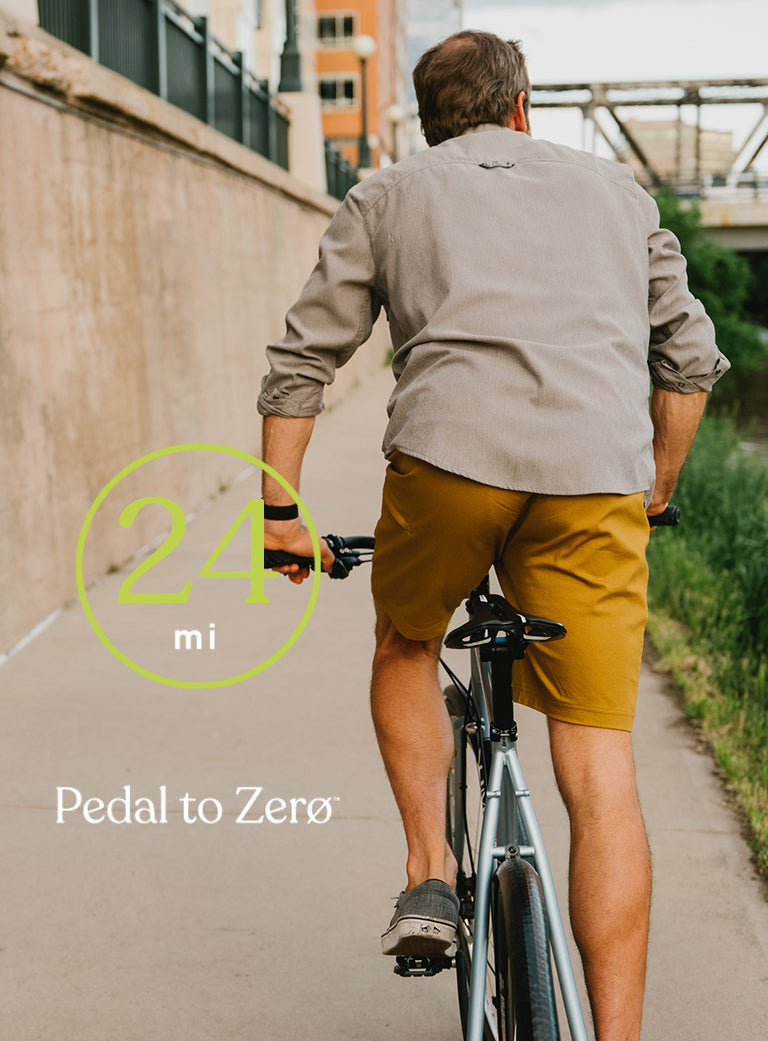 We calculated the Pedal to Zero number using the EPA's estimate that a typical passenger car produces 404 grams of CO2 per mile. For example, our Rove Short creates the equivalent of 9.8kg of CO2*. Therefore, if you ride 24 miles instead of driving, you've zeroed out the emissions impact of the Rove Short. This knowledge can inspire us to change our behavior. *This information was calculated by PEARL iZUMi using the Higg Product Module 2.0 at Higg.org. It includes cradle-to-gate impacts only.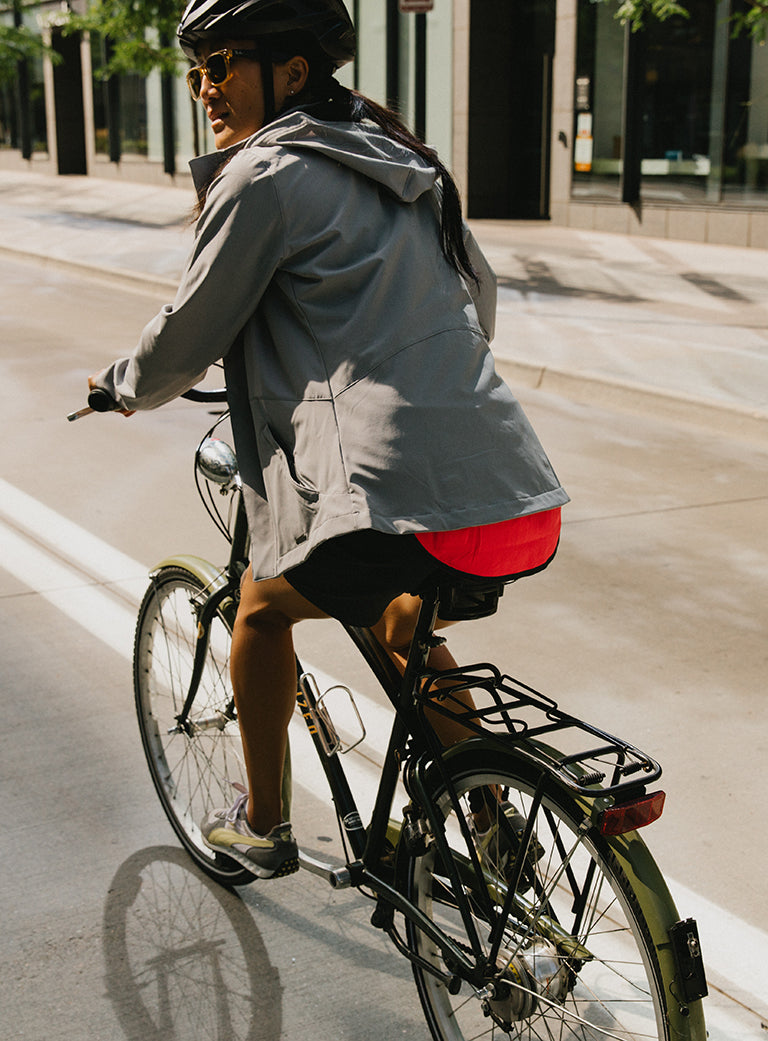 Emissions are just one of the impacts from manufacturing. Which is why we also focus on creating dependable gear that lasts, backed up by our Lifetime Guarantee and in-house garment repair, so you can buy less. And of course you don't have to buy anything to go by bike. But with our technically designed everyday apparel we're going to do our best to help you do it comfortably, so you can ride more often. Pedal to Zero™ is just one step of many, and as we ride into the future we'd like to have you along for the ride.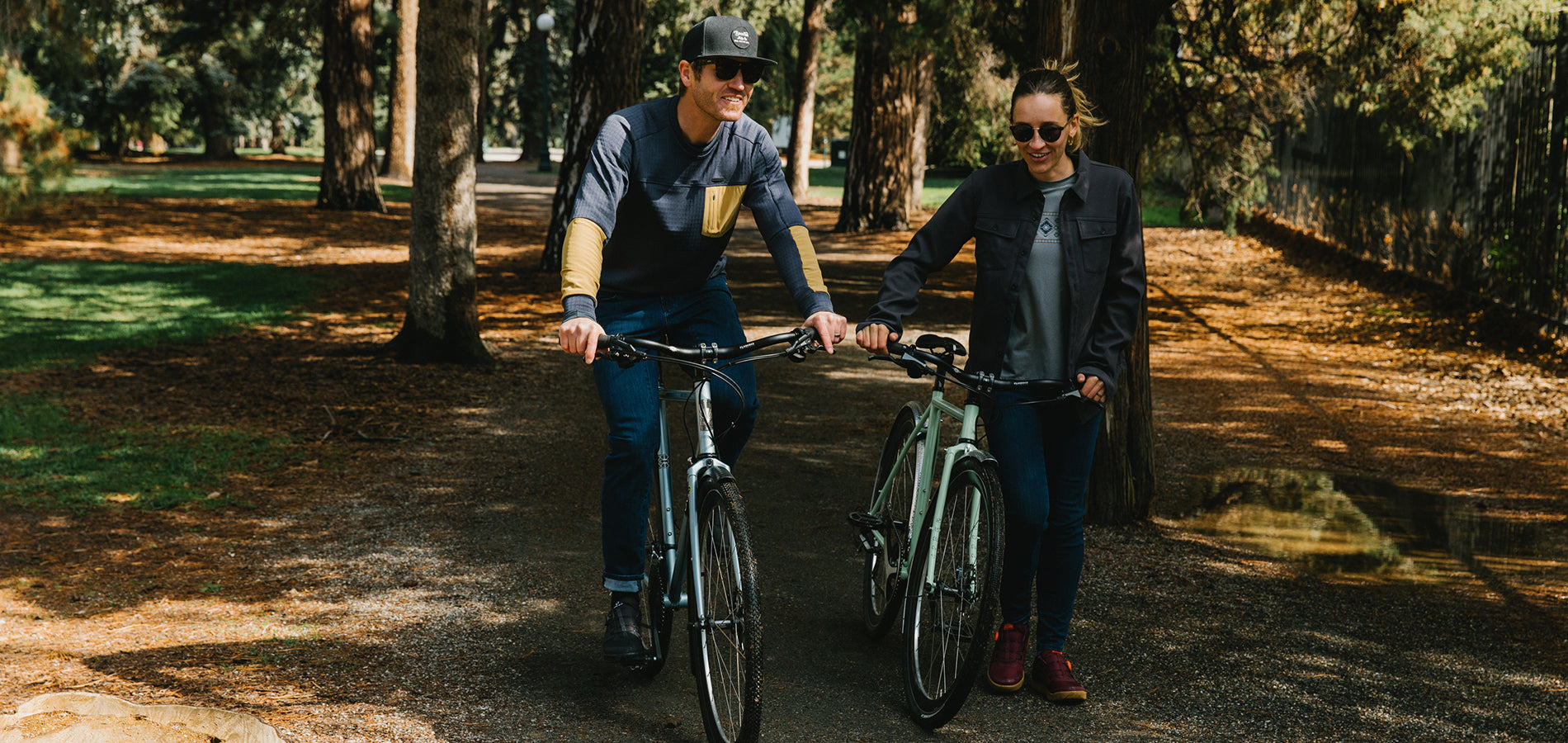 Ride more, do more.
Because we believe how we live shapes how future generations ride, we pledge to use our business practices, products and advocacy to reduce the consumption of oil and embolden all of us to ride more, do more.