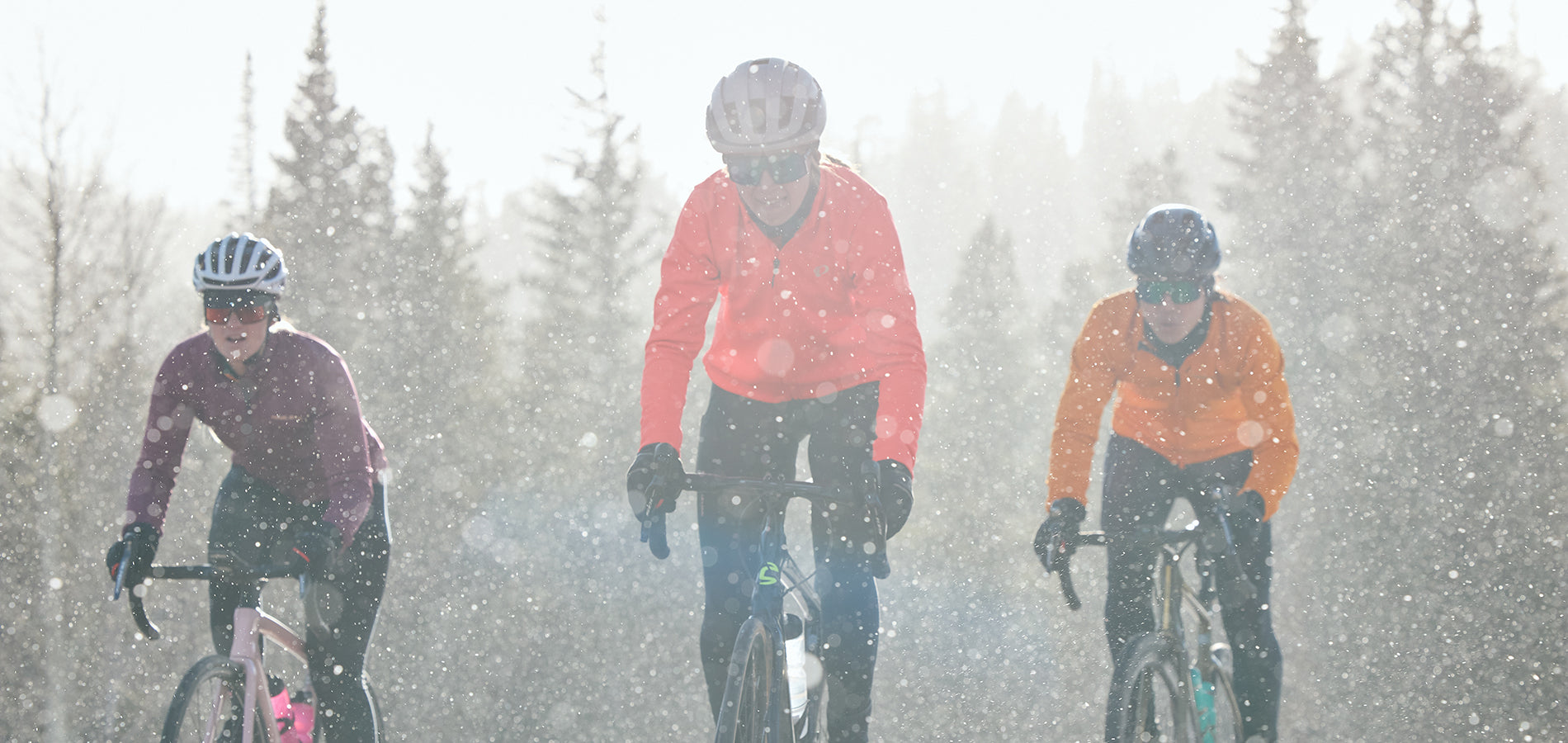 Tights and Pants for Any Condition
Because our best days happen on the bike, we've developed signature technologies, like our AmFIB® softshell, WxB® waterproof fabrics, and PI Dry® permanent water-shedding treatment, that provide a riding solution for any season, whatever the weather. Our tights, warmers, and trail pants employ these technologies to provide you with the best protection. Whether you're heading out in cool, cold, wet, to absolutely arctic conditions, read on to find the perfect tights or pants to keep you riding 365.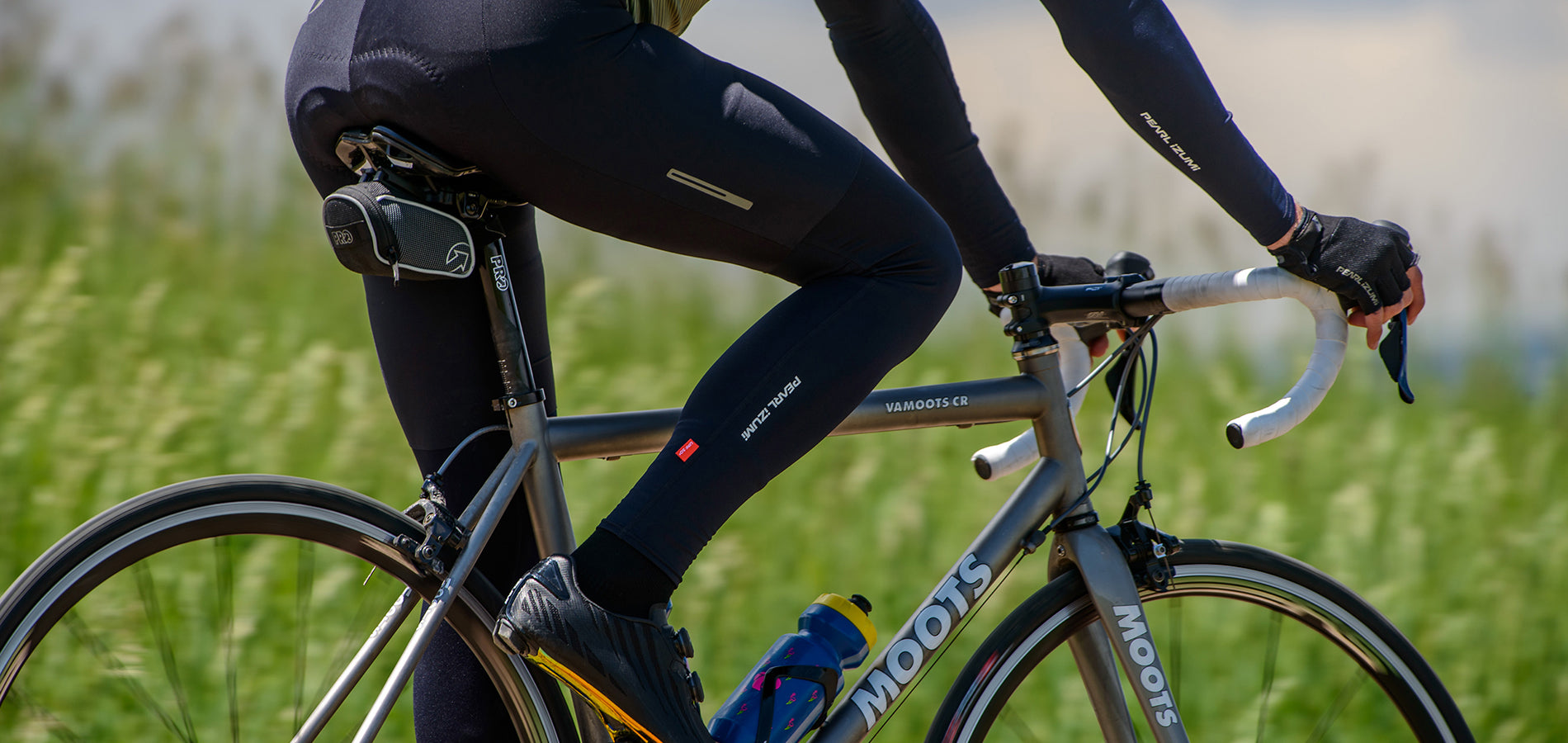 Cool Weather
Tights and Pants
When the mercury dips below 60 degrees, the riding adage says to cover the knees. On the days when you need to take the edge off, reach for a pair of packable leg warmers or lightweight trail pants. The packable nature of warmers means you can always find room for them in a jersey pocket and the single-leg design with a half-zip on the calf makes them easy to remove mid-ride. For dedicated trail riding it's hard to beat a trail pant. When the weather shifts and it's time to add a little insulation to your kit, reach for a pair of full-length tights made from our thermal fleece.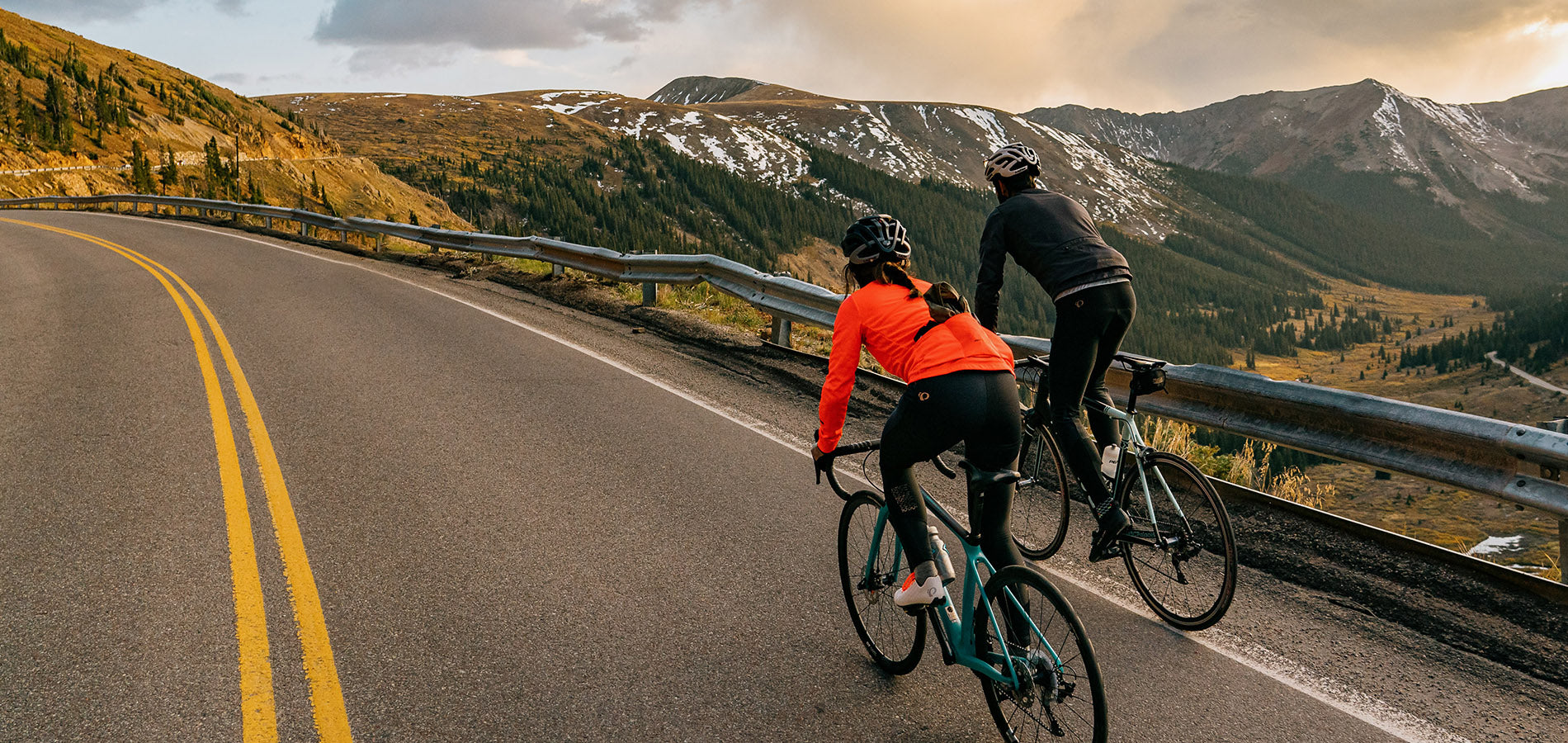 cold and windy weather tights and pants
For chilly days with an extra bite, our AmFIB Lite tights and pants offer the right amount of targeted protection. By strategically placing AmFIB softshell panels over the thighs and knees, they provide protection by adding an extra buffer where you face the wind. The rest of the garment is composed of thermal fleece fabric for warmth, stretch, and the breathability you need so you won't overheat. Our AmFIB tights and pants are made to provide the ultimate protection against the fiercest cold. AmFIB softshell, super-soft thermal fleece, and water shedding PI Dry technology give you the confidence to head out even if you find a few flurries along the way.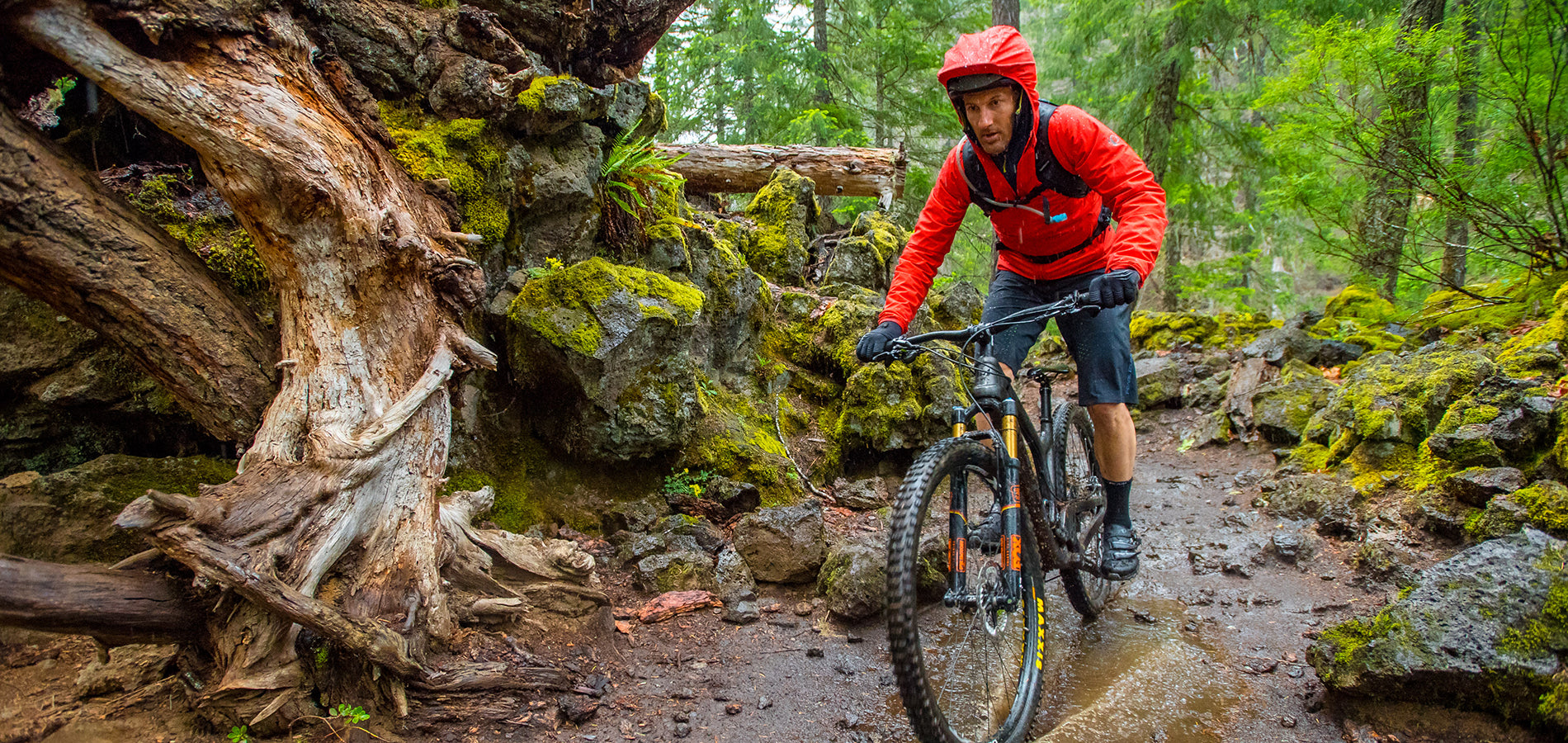 Wet Weather
Pants and Shorts
Because we know that wet is the enemy of warmth, these tights are equipped with PI Dry® permanent water-shedding technology to fend off road spray and light moisture. The consequences of getting seriously wet while riding can range from soggy discomfort to downright dangerous cold, depending on temperature and wind. Whether you're planning for wet conditions on the trail, or an all-out deluge,having the right layers will keep your legs warm and rear dry. Made to wear over your favorite liner or bib short, our WxB pants use multi-layer construction with a breathable membrane and taped seams, to keep the water out while still allowing perspiration to evaporate.