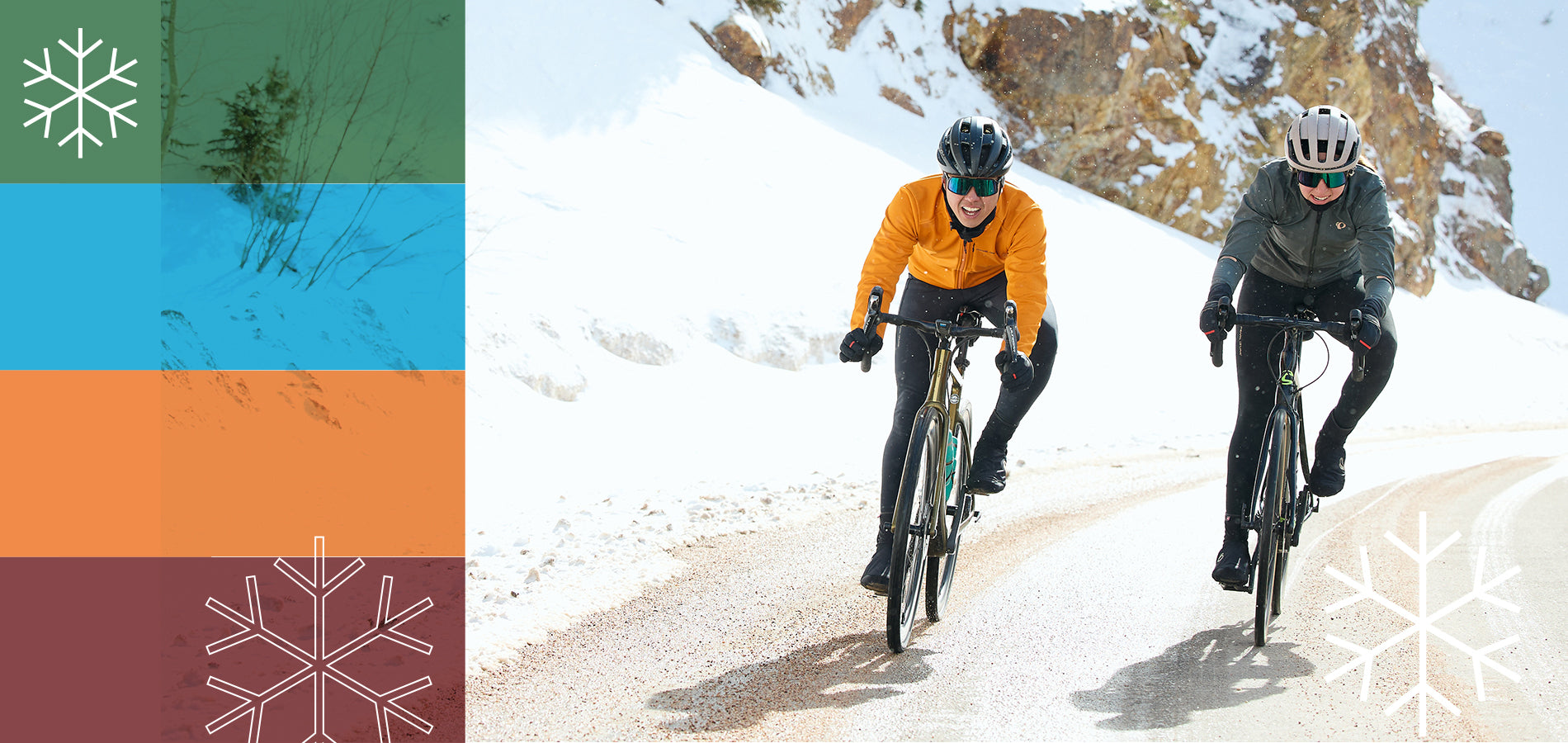 Gear up to Enjoy the Cold
When it comes to riding in the cold, there's a fine line between warm and too warm. We know because we've spent decades doing research with riders dedicated to extending the season. By engineering breathable protection into our fabrics, we're able to optimize the delicate balance of airflow and insulation, setting you up to build the perfect layering system. So, pedal with confidence into sub-freezing temps—our protection is built to keep pace, whatever the weather.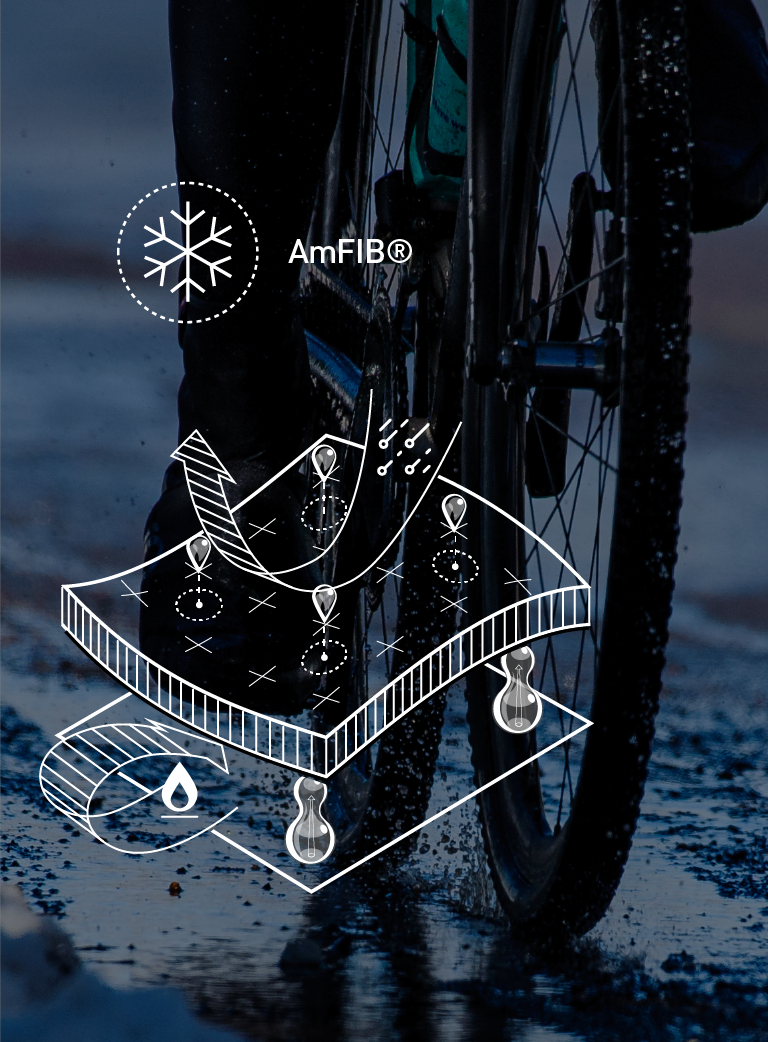 Ideal for winter or cool-wet conditions, AmFIB softshell fabrics combine breathable protection from wind and water with lofted fibers to retain body heat. While these fabrics provide substantial moisture protection, they emphasize breathability and are not fully waterproof. Garments made with AmFIB provide consistent comfort through a range of cool-to-cold conditions so you can minimize layering adjustments, which means more time pedaling.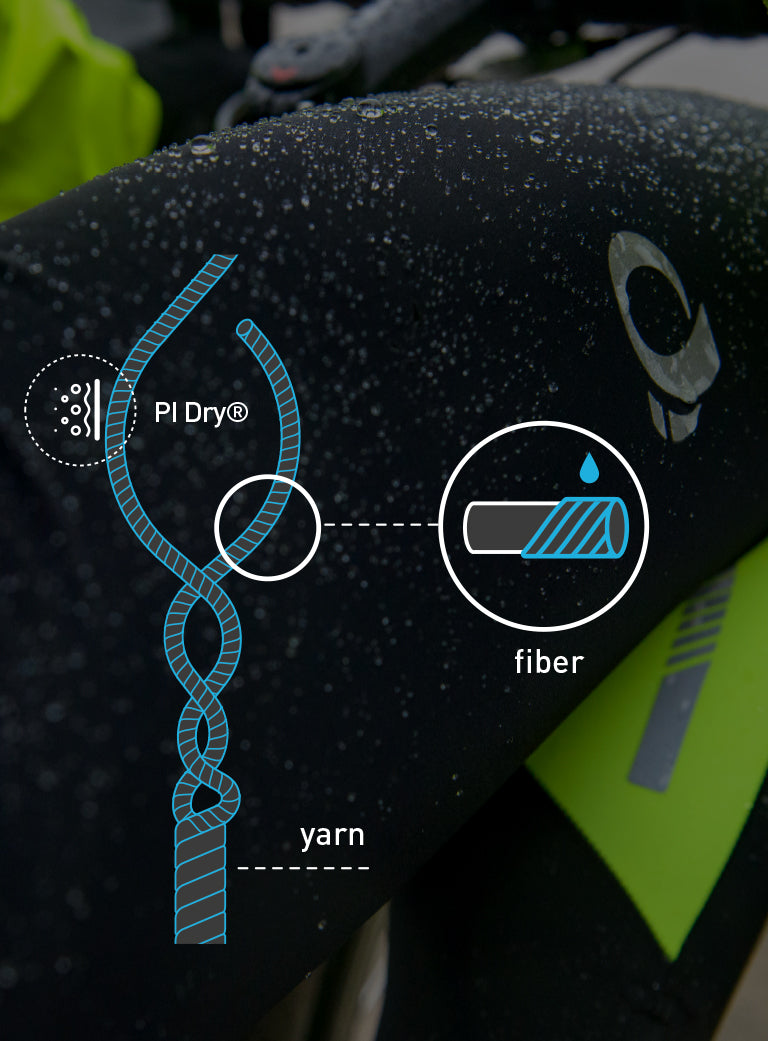 PI Dry delivers water shedding performance at the fiber level, allowing us to create knit and woven fabrics that repel water regardless of how much they stretch. Water rolls off, keeping you warmer, drier, and lighter. And the best part is, it lasts longer than DWR's, delivering full performance even after 100 washes.