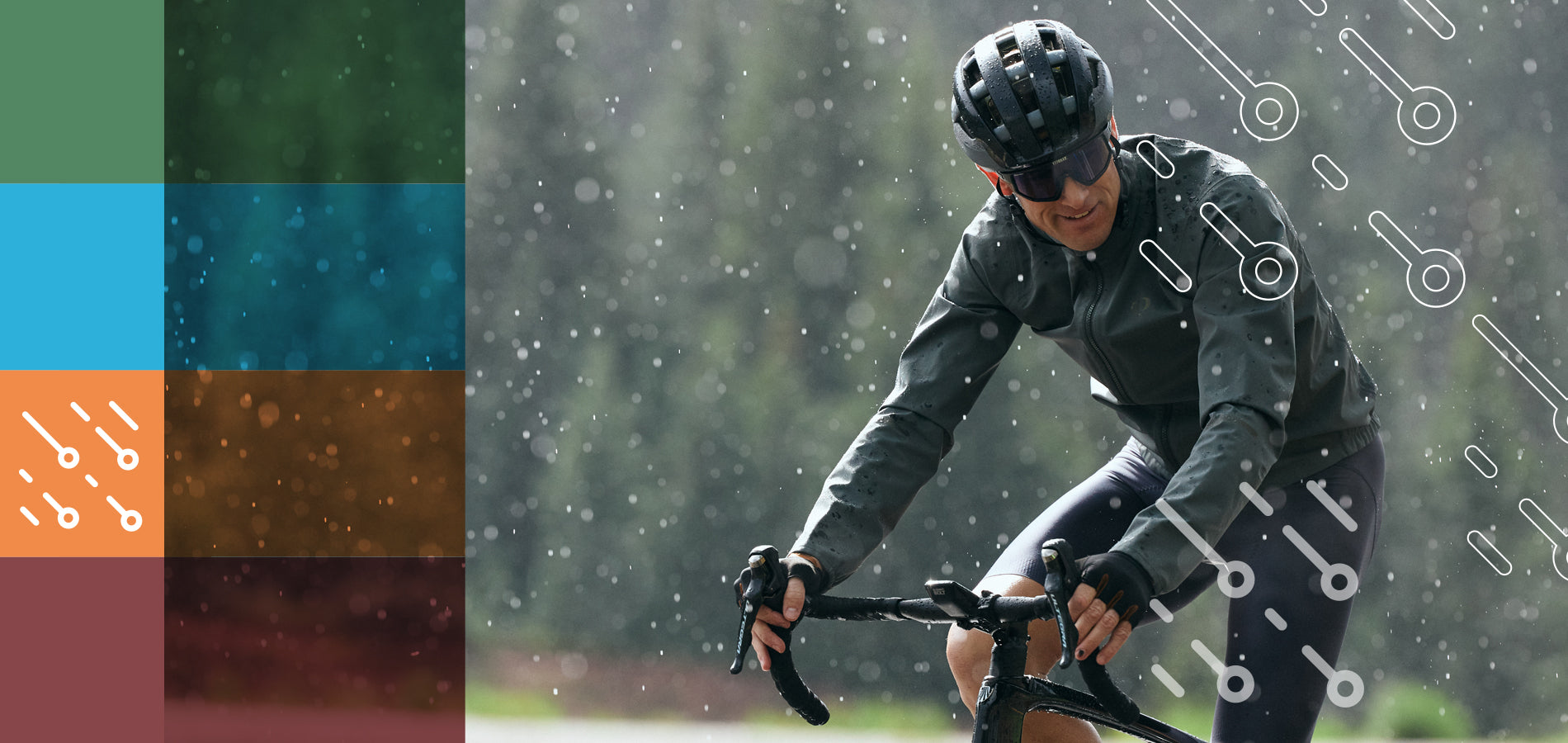 Rainwear Built for the Bike
All too often, rain protection isn't designed to meet the specific needs of cycling, which is a highly aerobic activity where breathability is critical. To meet the unique demands of our sport, we're rethinking rain jackets to deliver protection from water penetration while prioritizing maximum breathability (Because getting wet from the inside is just as bad). Utilizing technologies like PI Dry® and newly released Polartec® Neoshell® fabrics in a bike-specific fit, our WxB outerwear delivers unparalleled comfort in rainy and wet conditions. So, leave the rainy-day blues behind and discover more great days to ride.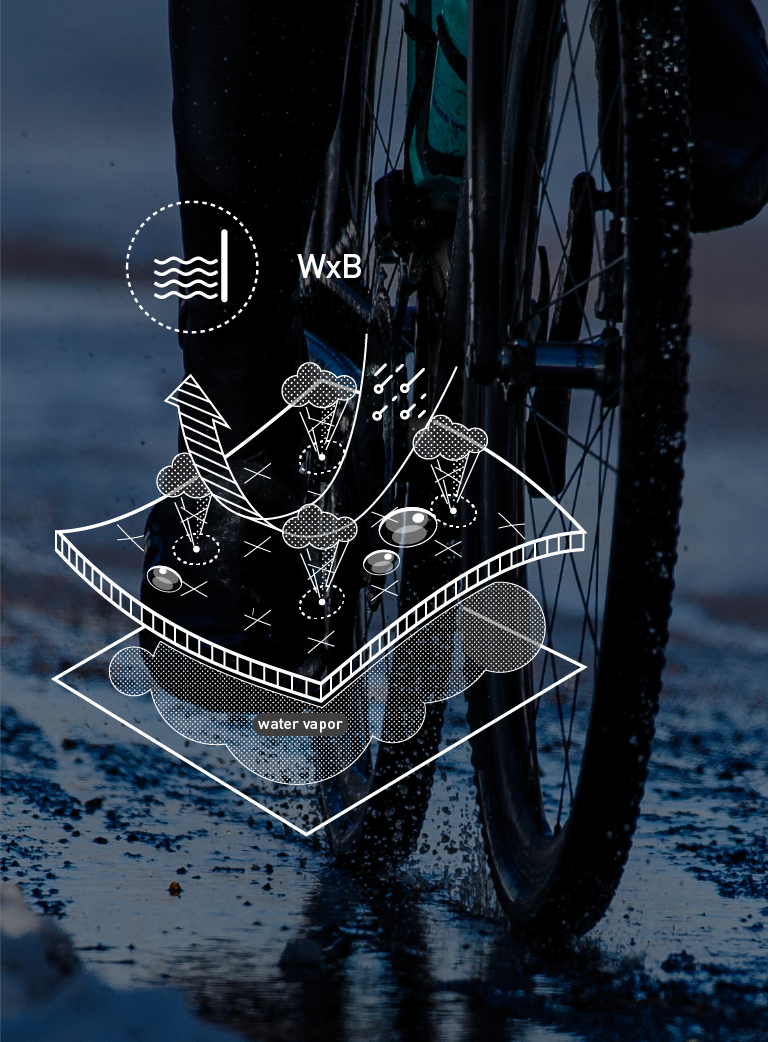 WXB fabrics are designed to protect you in a steady rain. By combining a waterproof but air-permeable membrane with taped seams, WxB jackets promise a watertight seal without sacrificing breathability. The unique fabric construction allows water vapor and warm air to escape without letting water droplets enter. The result is breathable protection, so you are less likely to overheat or feel chilled from sweat. These fabrics are combined with a durable water repellent (DWR) technology to shed precipitation and boost breathability.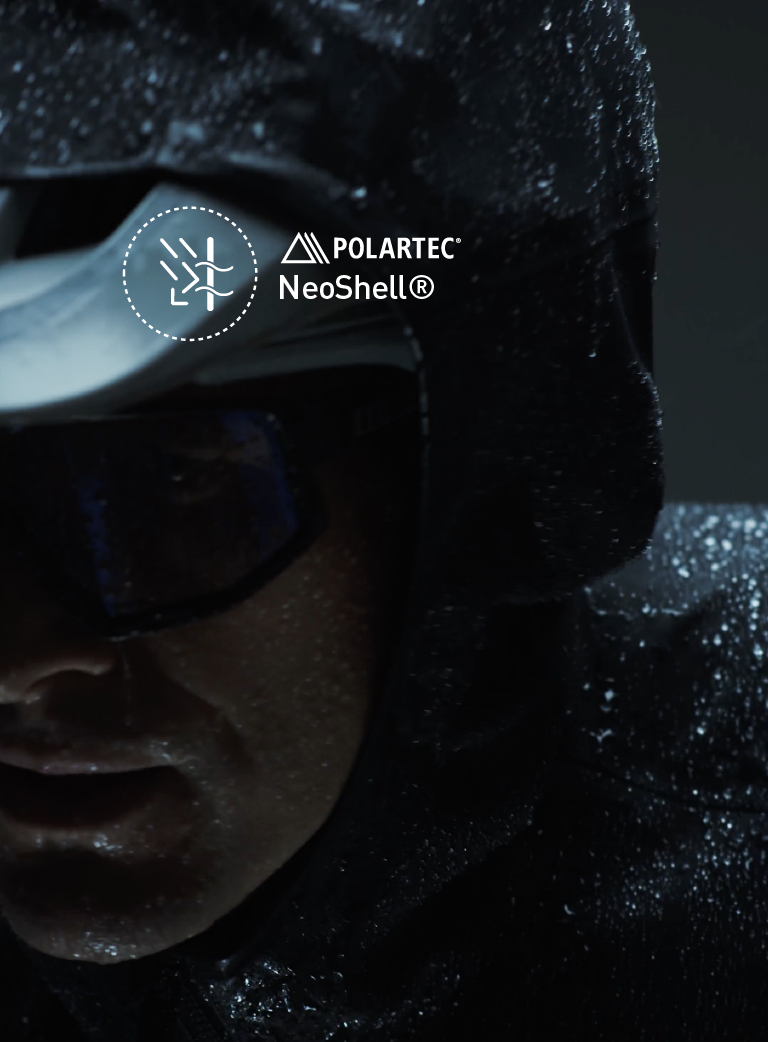 Polartec Neoshell provides 3D breathability through an electro-spun membrane that allows more dynamic airflow. This cutting-edge fabric lets excess body heat out without letting outside moisture in. The result is rainwear that breathes before you overheat, making it ideal for cycling.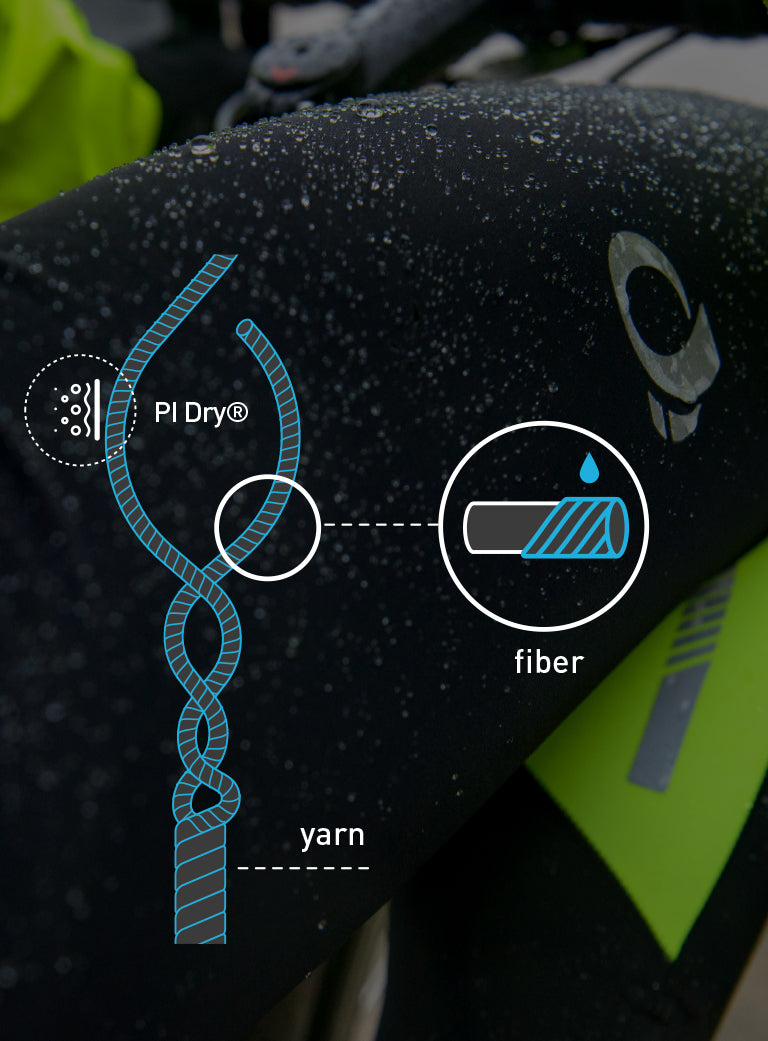 PI Dry delivers water shedding performance at the fiber level, allowing us to create knit and woven fabrics that repel water regardless of how much they stretch. Water rolls off, keeping you warmer, drier, and lighter. And the best part is, it lasts longer than DWR's, delivering full performance even after 100 washes.