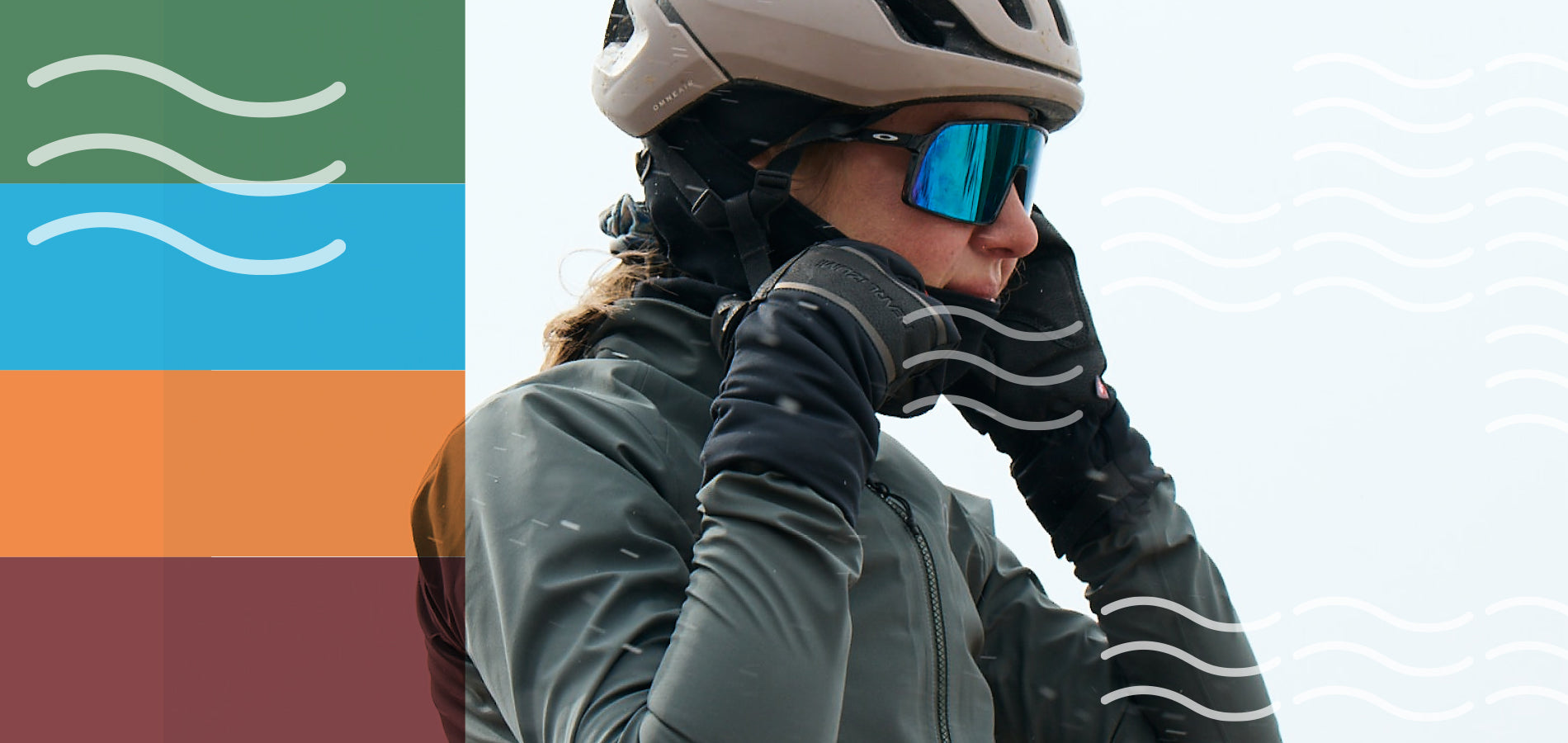 Wind Protection Built for the Bike
Our greatest barrier to riding comfort often comes from an unseen element: the wind. Even in moderately cool still conditions, wind chill created through riding has the power to rob cyclists of body heat generated from pedaling. Proper windwear helps establish a stable microclimate around the body, providing protection on blustery days or simply trapping a little extra warmth on crisper outings. Jackets constructed from our lightweight and breathable Barrier fabric offer the perfect level of packable protection, so you'll always be equipped to ride 365.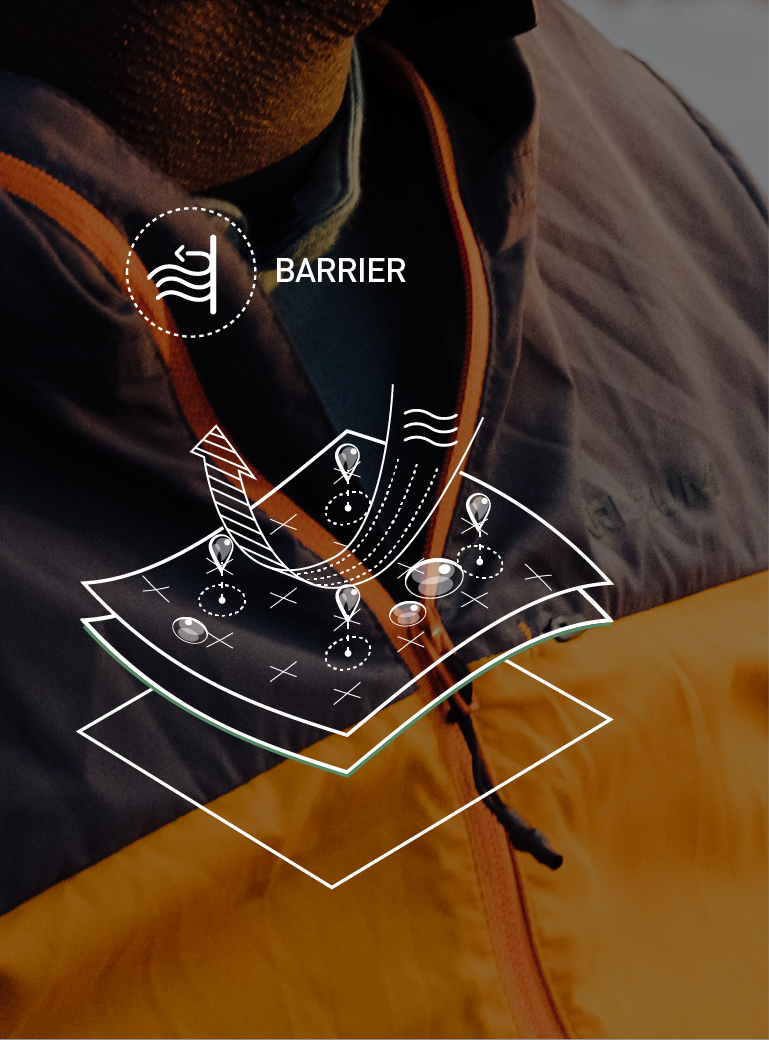 Combined with a durable water repellent (DWR) technology, Barrier fabrics provide versatile wind protection by offering enough water shedding performance to weather brief rain showers, but with better breathability than a truly waterproof shell. Our Barrier jackets easily pack down to store in a jersey pocket, so there's always at the ready. Make Barrier your go-to windwear and go with confidence.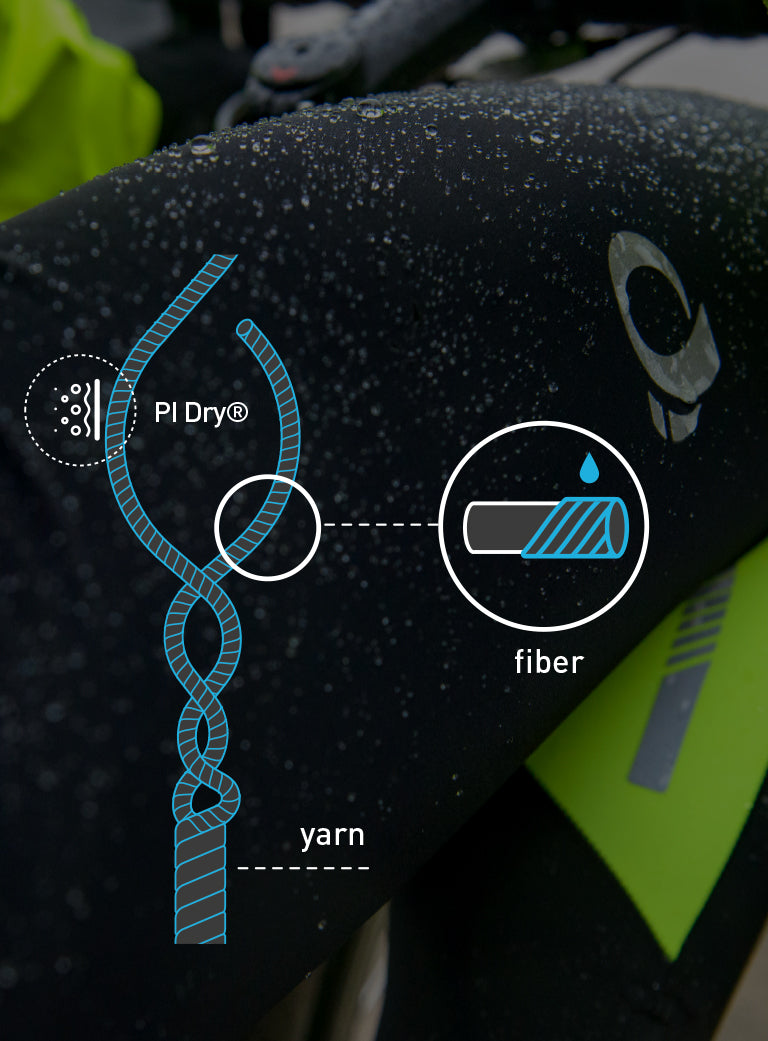 PI Dry delivers water shedding performance at the fiber level, allowing us to create knit and woven fabrics that repel water regardless of how much they stretch. Water rolls off, keeping you warmer, drier, and lighter. And the best part is, it lasts longer than DWR's, delivering full performance even after 100 washes.