Women's Sugar 5" Shorts
SALE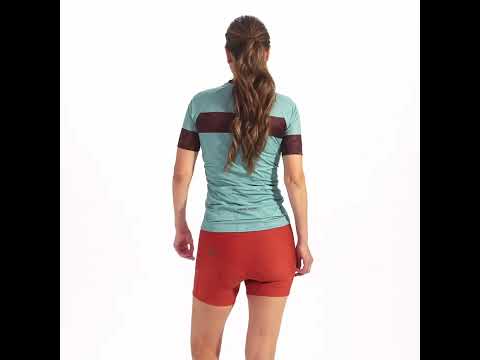 Women's Sugar 5" Shorts
SKU #11212010021M
•
In Stock
Our shortest inseam bike short
Free Shipping on Orders Over $99
Lifetime Warranty
Our shortest short is perfect for riding in a hot studio or on a midsummer day, and we've updated the fabric for a softer feel and less sheen than traditional bike shorts. The wide waistband is cut high in back for coverage and the front is designed for less restriction and increased comfort. It includes our comfortable and highly breathable Women's SELECT Escape 1:1™ chamois.
Soft, lightweight, and high-stretch SELECT Transfer fabric
Flattering wide waistband with encased elastic for superior comfort
Power mesh stretch pockets on lower legs for small essentials, like a key, credit card, or energy gel; Dim: 3" x 2.5"
Blended thickness Women's SELECT Escape 1:1® Chamois pad for chafe-free comfort
BioViz® reflective elements for low-light visibility
5" inseam length
Shipped rolled to reduce plastic packaging; wash to remove wrinkling
Main Body: 78% polyester, 22% elastane Mesh: 95% nylon, 5% elastane Made in Vietnam
USE SIMPLE DETERGENTS WITH NO ADDITIVES Never use detergents with fabric softeners, perfumes or any additive type product. The general rule of thumb is the simpler the better. Many detergents with additives leave "surfactants" behind on a fabric's fibers that inhibit the technical performance. Typically the best detergents to use will have "Clear" or "Free" in their names. Don't pour the detergent directly onto the clothing, put it in the washer first, when you start the water. If something is not functionally working, but is not dirty, try rinsing it twice in warm to hot water. This will help get rid of the harmful surfactants. READ THE CONTENT CARE LABEL: On the inside of your garment, or on the hangcard, there are instructions for the care of that individual piece. On garments this will be on a side seam or back seam label. Follow those directions. On finer fabrics, use a "Gentle" cycle. Close all zippers, attach "hook and loop" closures on gloves YOU CAN USE THE DRYER, CAREFULLY: If you use a dryer be sure to use a lower / warm heat setting (Do NOT use a commercial dryer or a "Hot" setting). This will often restore the fabric and help the water and wind repellent qualities. If in doubt, hang the clothing to dry.